The Latest
Jamie Durie x Gus* Modern | A Sustainable Design Collaboration
Jamie Durie, the renowned Australian design icon, has partnered with Gus* Modern as their latest Sustainable Design Partner. This collaboration could not have come at a better time, with the topic of sustainability being one of the most important discussions within the industry. The Jamie Durie x Gus* Modern collection incorporates four cutting-edge sustainable technologies which have been utilised to create a featured collection of stylish furniture.
Come with us as we explore these innovative technologies with M+Co Living, the exclusive Pacific distributor of Gus* Modern, and discover the range of furniture before its launch in early 2024.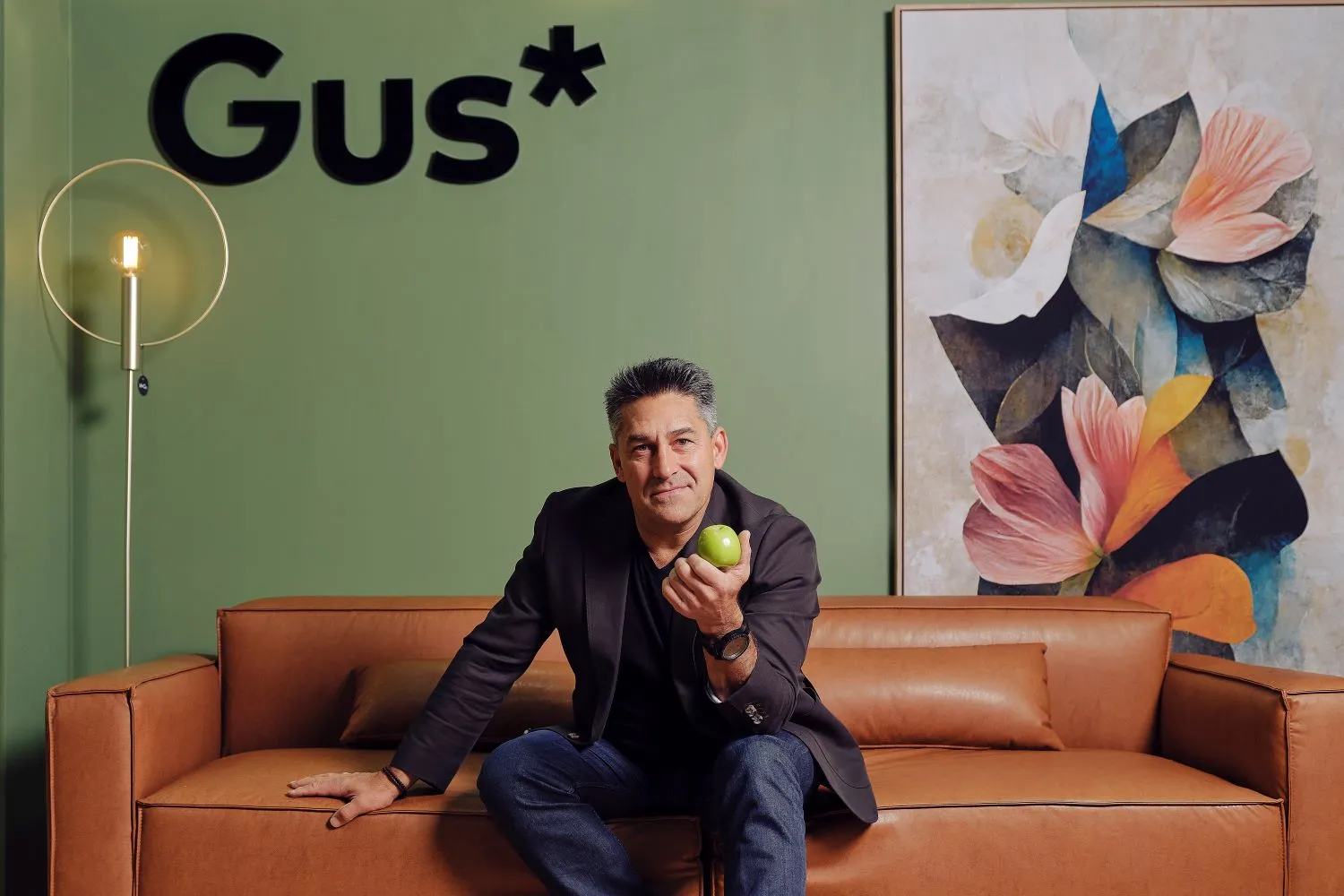 A Look Inside the Collaboration
Alongside Gus* Modern, Jamie Durie shares a passion for sustainability. Over his career within the design and landscape industry, Jamie has dedicated much of his time to environmental responsibilities. The partnership between these two prominent figures within the sustainability realm has created a collaboration that focuses on the style, functionality, and environmental impact of quality furniture.
"I couldn't be more excited about our new partnership with Gus*. We have both been dedicated to producing sustainable furniture for over two decades, so it feels like a match made in heaven. I can't wait for you to see our new collection - watch this space."
– Jamie Durie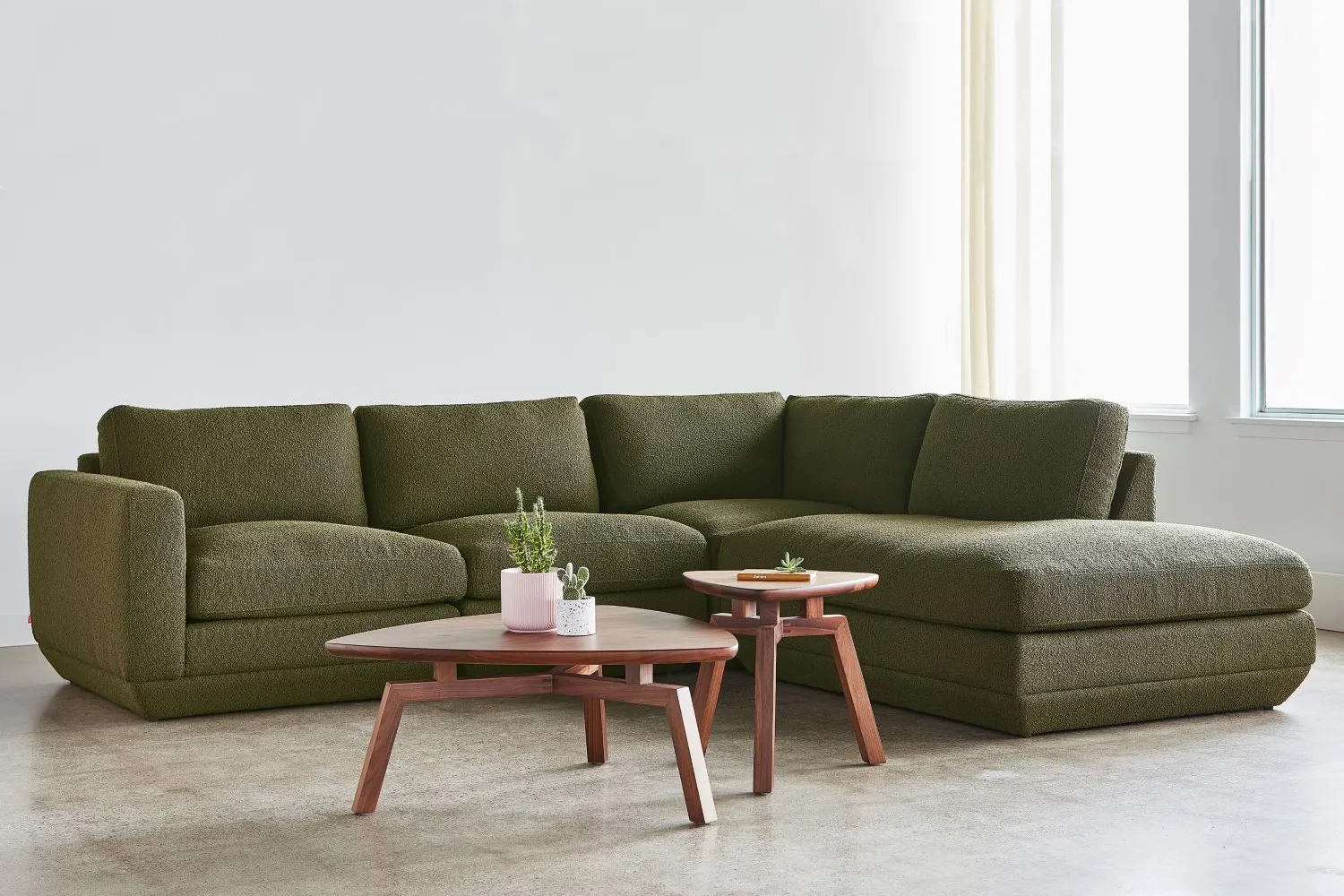 Discover the Cutting-Edge Technologies
A key component of this sustainable design collaboration is the unique technology Gus* Modern brings to the industry. Integrated with the fundamentals of the furniture, each element works to benefit the environment.
PET Cushion Fill
Made from synthetic material derived from recycled plastic bottles, the PET cushion fill actively contributes to waste reduction and conservation efforts.
Vegan AppleSkin™Leather
This sustainable alternative is crafted from fruit fiber that mirrors the timeless appeal of natural leather.
FSC®-Certified Wood
Gus* Modern uses FSC®-Certified wood to illustrate their dedication to responsible forest management which supports the preservation of vital eco-systems.
0% VOCcertified wood finish
0% VOCcertified wood finish is an all-natural and environmentally friendly product that prioritises the health and well-being of Gus* Modern's consumers and our environment.
"We strongly believe in spreading knowledge about ways to be more sustainable within the industry, so that we can all tread lightly on the world we live in. The Gus* Modern sustainable technologies are incredibly unique, & high quality, also being commercially rated. The Gus* Vegan AppleSkin Leather Sofa is an absolute must see; no images could do it justice"
– Dean Davis | M+Co Living Director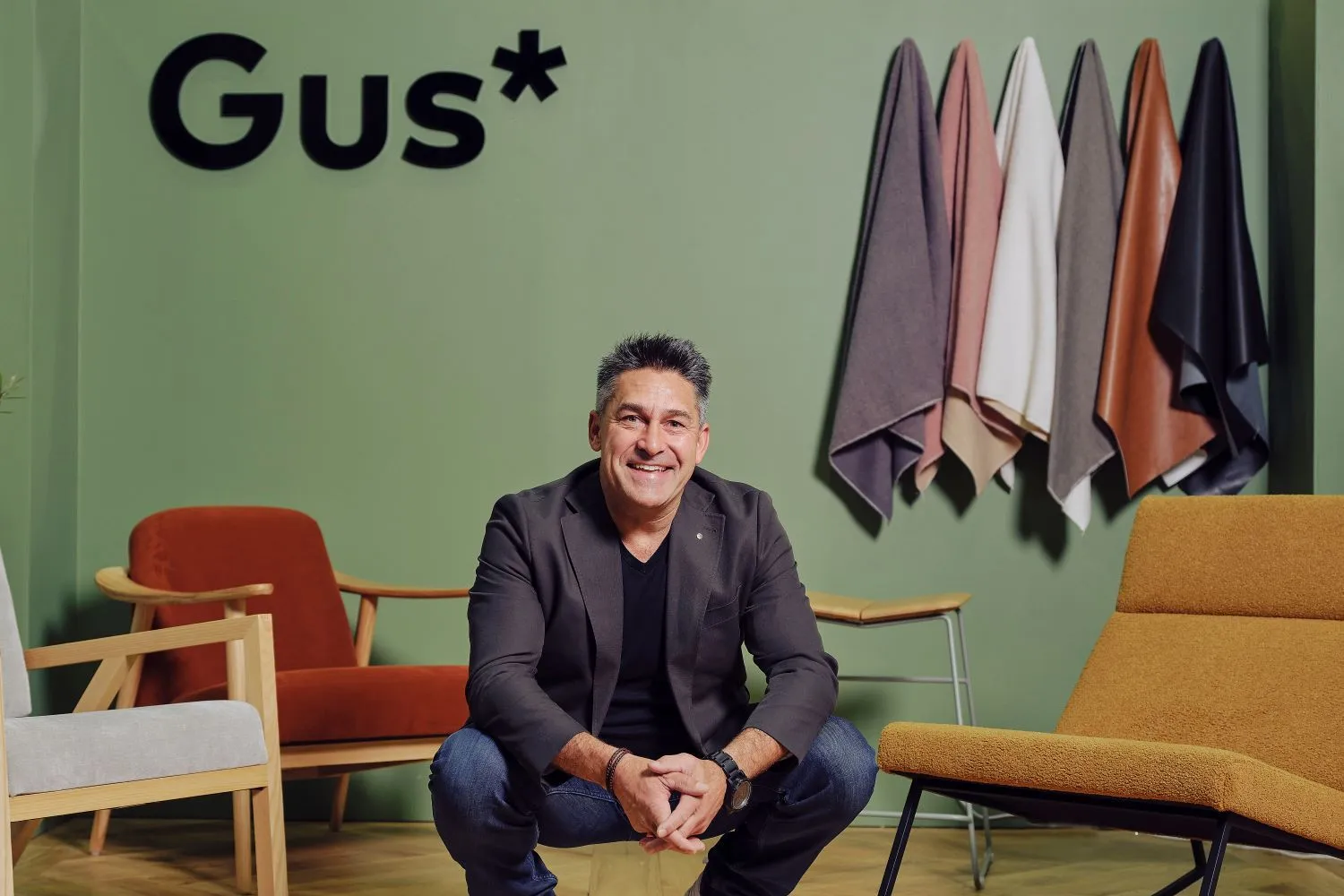 The Collection
The Jamie Durie x Gus* Modern Nexus Modular Collection is comprised of various seating components that combine to create a sofa that feels customised to your space. Each part can be reconfigured or arranged separately to easily adapt and fit within different interior layouts. Plus, the Nexus balances clean-lined minimalism with a relaxed, bohemian vibe, making it perfect for a wide range of styles. Environmentally responsible PET fill offers premium comfort to match the relaxed aesthetic. The kiln-dried hardwood frame and block feet are constructed from FSC-Certified wood, in support of responsible forest management.
The collection also includes a modern rocking chair with architecturally styled cushions inspired by airport lounge seating and 70's car interiors - perfect for those mid-century modern style homes. Like other pieces within the collection, the Jamie Durie X Gus* Modern GT Rocker is also constructed with 100% FSC®-Certified wood in support of responsible forest management.
And last, but not least, the Jamie Durie x Gus* Modern Mulholland Sofa features a tailored design with distinctive tufting on the seat, arms, and back. Inspired by both mid-century and contemporary influences, the sofa features an eco‐friendly, solid wood perimeter base with notched‐dowel leg details which softens the overall look and adds warmth to the design. All wood inside and out is FSC®‐certified in support of responsible forest management.
Each piece in the collection is available for pre-order.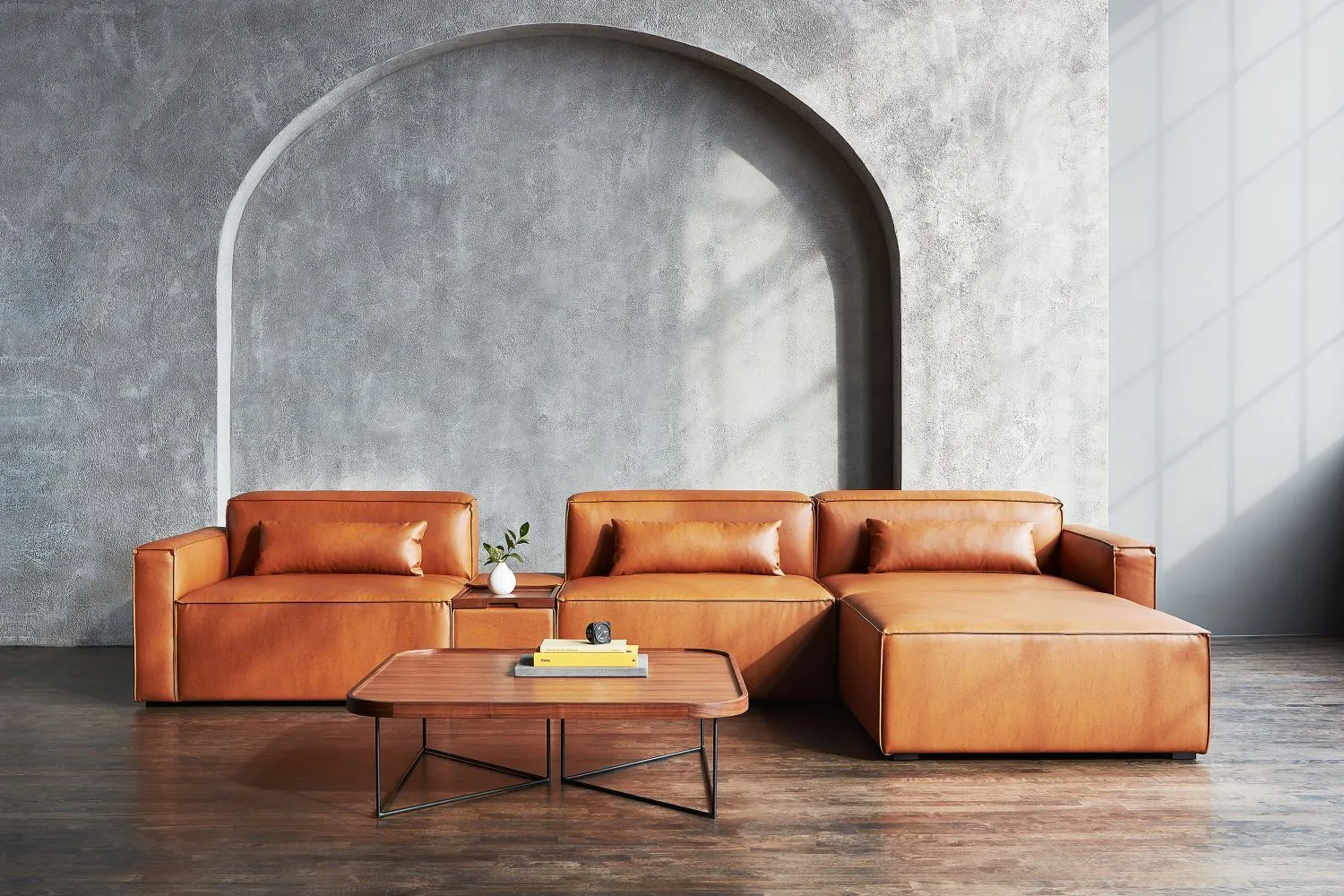 What's New At M+Co Living
In addition to the exciting Jamie Durie x Gus* Modern collaboration, Gus* Modern is also releasing bold new products. The Laurel Sofa and Chair feature a sleek silhouette with striking angles which come in gorgeous grounding tones. Exuding style and comfort, these pieces would fit perfectly within modern interiors and are sure to be a talking point.
Both the Laurel Sofa and Chair are available for pre-order.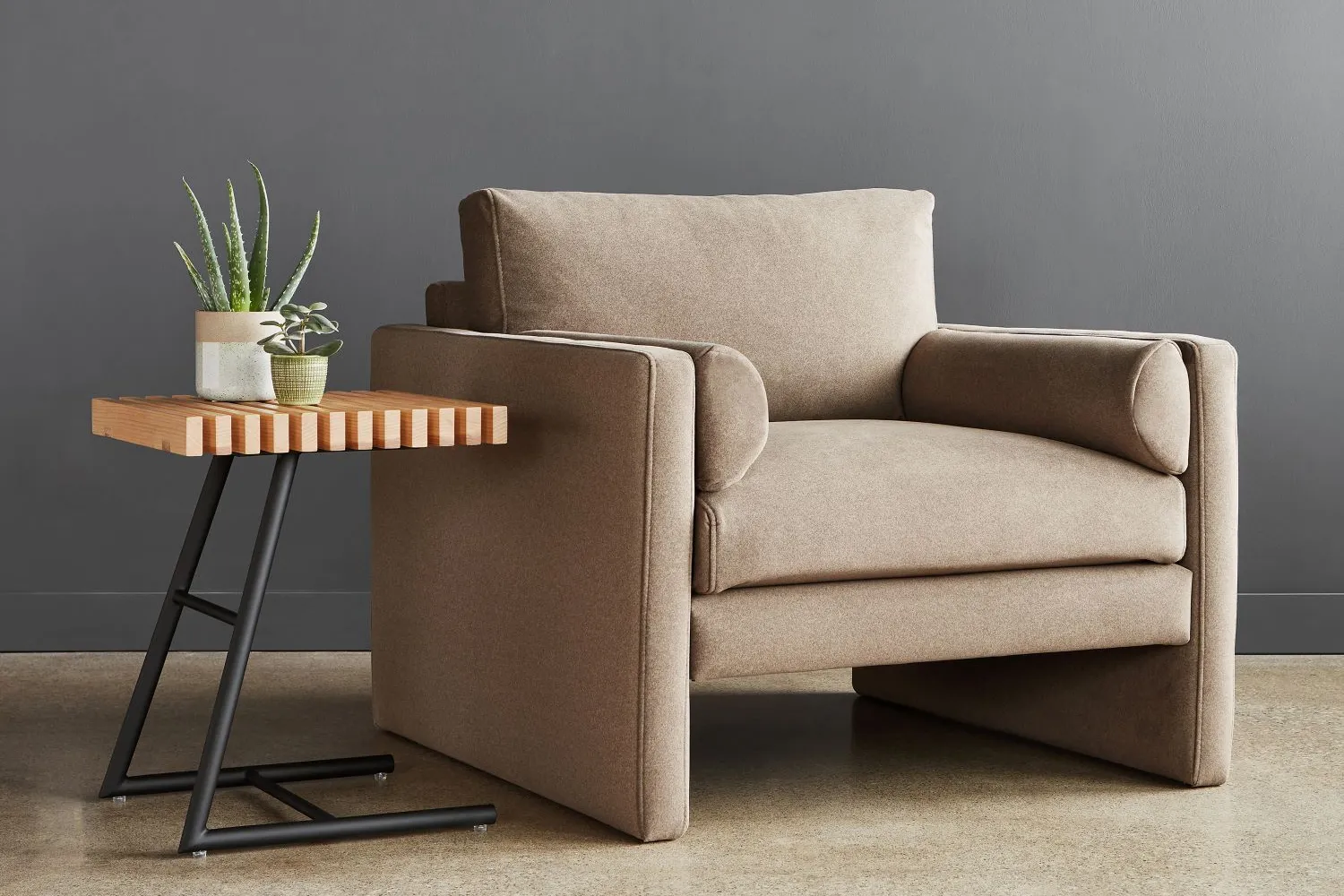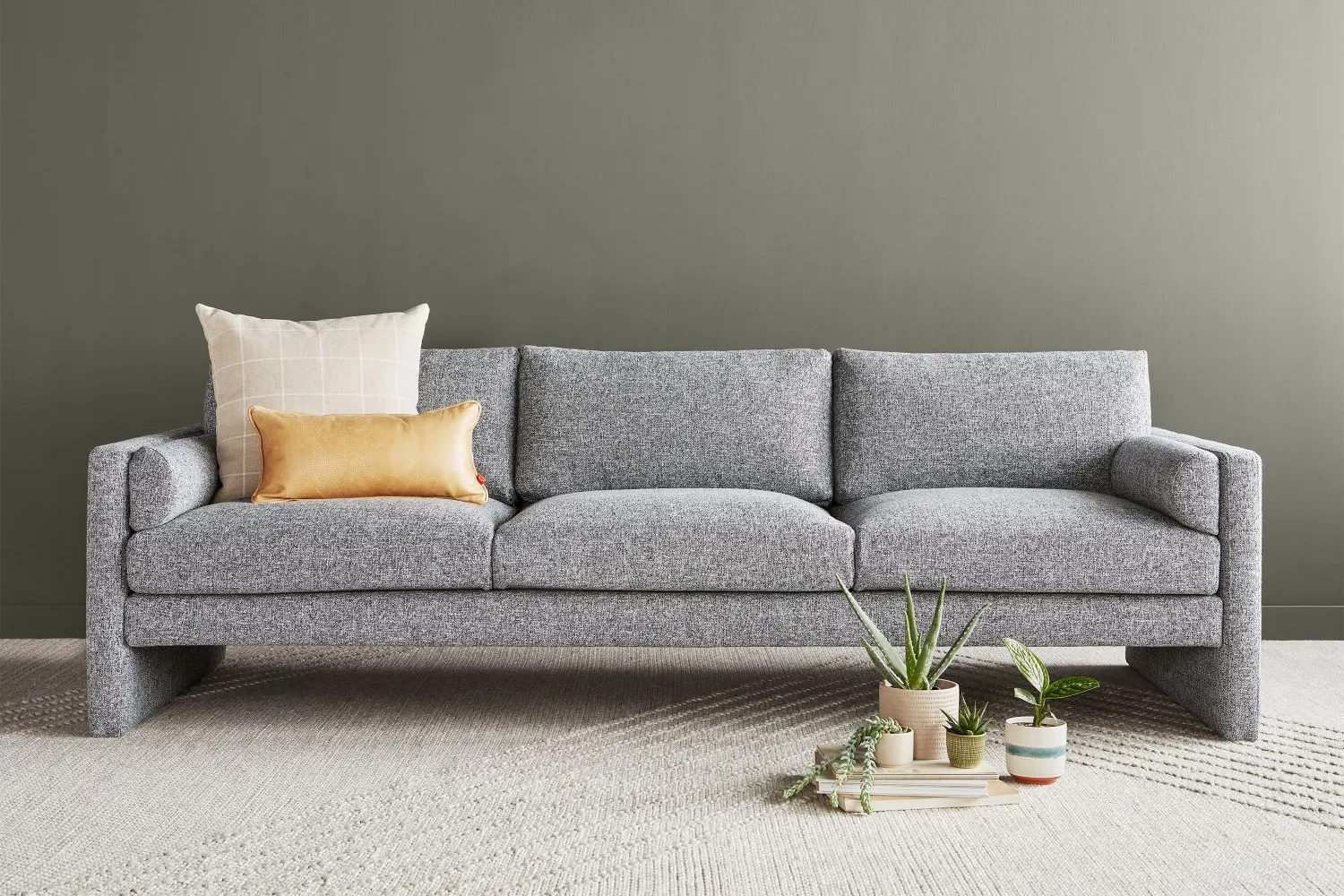 We hope you've loved exploring the Jamie Durie x Gus* Modern sustainable design collaboration. To learn more about the technology and the collection, visit here, or begin building your eco-friendly spaces using our mood board tool.